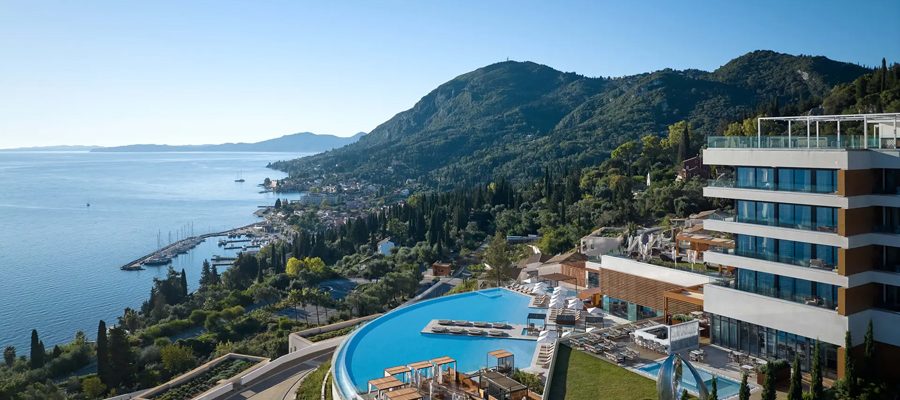 Project: It concerns a) the modernization of the integrated form of the "SAN STEFANO" hotel unit with an existing capacity of 250 rooms – 470 beds and its upgrade from 4* to 5* stars, with a total capacity after the upgrade of 186 rooms – 451 beds and b) the modernization by creating additional facilities with the addition of new common areas of new uses
Capacity: 186 rooms – 451 beds
Quality Features: Spa and wellness facilities, restaurants with a wide range of options, from Asian Fusion cuisine and sushi to Greek cuisine with Corfu recipes and international favourites, central Infinity pool, an indoor heated pool, children's pool. Special fitness programs are offered in the state-of-the-art gym and in the specially designed outdoor Yoga area, for a wellness experience. Special area for children called Rangers Club. Private beach offering luxurious sunbeds and umbrellas, a beach bar and specialized water sports.
Funding Source: Development Law 3299/2011
Customer : KLC III HELLAS S.A.
Search for Active Subsidized Programs
Find here the program that concerns you