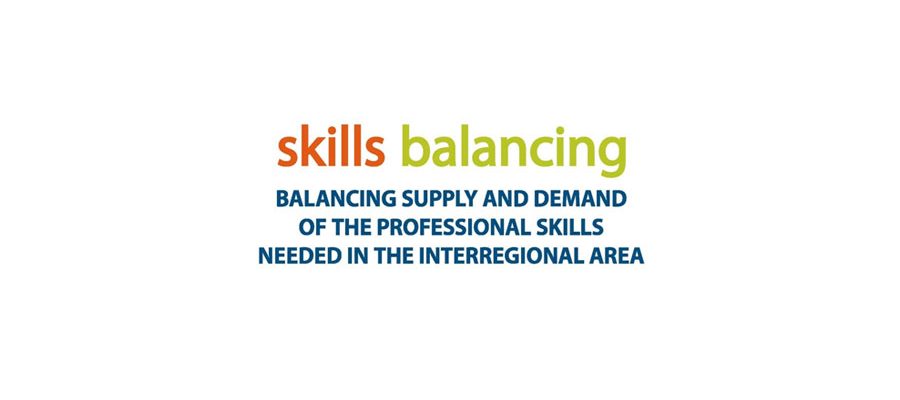 Project: Skills Balancing "Balancing supply and demand of the professional skills needed in the interregional area."
Quality features: Balancing the vocational supply and demand of skills, through a series of targeted actions and interventions, which will allow the expansion of the relationship between education and the labour market in the cross-border region, identifying the creation of new skills and/or the upgrading of existing ones, and shaping the outline of new employment programmes.
Goals:  The specific objectives to be achieved through the implementation of this project are:
1) the strengthening of the educational process and its linkage with the labour market,
2) the development of skills in formal education as a key foundation for lifelong learning,
3) strengthening the interaction between formal and non-formal learning,
4) promoting effective access to continuing vocational training for adults,
5) empowering young people with new skills to meet the demands of the labour market,
6) improving the portability of social security rights, as well as pension rights, across the European Union,
7) promoting initiatives to improve access to or retention in the labour market for those excluded from it.
Funding source: European Territorial Cooperation Programme "Greece – Bulgaria 2007-2013"
Corporate Scheme: The partnership consists of nine (9) partners from the two participating countries. Specifically, partners from Greece are the Ministry of Education/ General Secretariat for Lifelong Learning (Lead Partner/ LP), the Municipality of Thessaloniki, the Inter-Balkan Institute of Public Administration (IPA), the Labour Institute of the General Confederation of Greek Workers (GSEE), Greek Exporters Association (SEVE), the Hellenic Confederation of Professionals, Craftsmen and Merchants (KEK GSEVEE) and the Chamber of Commerce and Industry of Serres, while from Bulgaria the partners are the Chamber of Commerce and Industry – Blagoevgrad and the South-West University "Neofit Rilski".
Search for Active Subsidized Programs
Find here the program that concerns you